ABOUT OUR JOURNAL: SOCIOLOGY OF RELIGION
Sociology of Religion, the official journal of the Association for the Sociology of Religion, is published quarterly for the purpose of advancing scholarship in the sociological study of religion. The journal publishes original (not previously published) work of exceptional quality and interest without regard to substantive focus, theoretical orientation, or methodological approach. Although theoretically ambitious, empirically grounded articles are the core of what we publish, we also welcome agenda setting essays, comments on previously published works, critical reflections on the research act, and interventions into substantive areas or theoretical debates intended to push the field ahead.
Articles published in Sociology of Religion have won many professional awards, including most recently the ASA Religion Section's Graduate Student Paper Award (Darwin in 2019), the Society for the Scientific Study of Religion's Distinguished Article Award (Whitehead, Perry, and Baker in 2019), and the Society for the Scientific Study of Religion's Graduate Student Paper Award (Rotolo 2021). Building on this legacy, Sociology of Religion aspires to be the premier English-language publication for sociological scholarship on religion and an essential source for agenda-setting work in the field.
SoR Journal Submission
ASR Members can submit articles to the journal for free. Sign into the Member Section on the Home Page to submit an article.
Non-members must pay a submission fee, to cover the cost of editorial review. (This fee is not refundable.) Go to the Home Page and scroll down the left column, then click the Pay Now button to pay your fee.
---
The Journal staff sponsors a podcast series highlighting recent articles. Click the image below to visit the podcast page on the Oxford University Press site.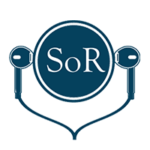 Sociology
of Religion Journal
Podcasts
Click HERE to visit the Podcast Page (opens in a new tab)